This post may contain affiliate links. We may earn money or products from the companies mentioned in this post.
YAY! It's Friday and I wanted to end the week with a little bit of humor with the classic battle of Children Versus Dogs. This comes from an email I received from a friend who is about to have a baby. As they say, a picture is worth a thousand words and in this case I totally agree. The pictures really pit choosing the lesser of two evils (actually I really love my dogs and want to have kids someday….the pictures below just make you go hmmm…).
This comes from an email circulating around the internet so many of you may have already seen it. I'm sure even if you have seen it you will enjoy it again.
Life's Decisions are never simple. Consider the following two choices:
SHOULD I GET A DOG?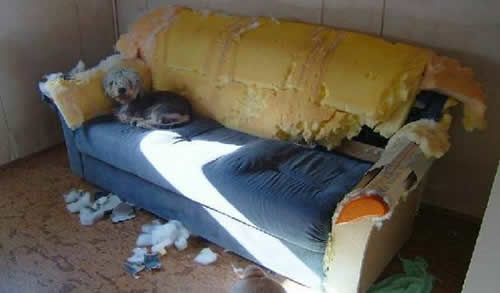 …
…
…
…OR HAVE CHILDREN???
What do you think of the battle between dog versus child? I love these pictures. Let me know what you think.
Top Picks For Our Puppies
Check out more of our favorites on our New Puppy Checklist.