Have You Ever Seen A Puppy Fly?
This post may contain affiliate links. We may earn money or products from the companies mentioned in this post.
Well it's Friday again and the long week has worn me down. I'm in a lighter mood today and wanted to get something out that would end the week right…with a smile on my face! No the puppies are not really flying. Though it does remind me of my friend's Boxer who was so excited she jumped off the second story balcony. Luckily the bushes below broke her fall and she was fine.
So here it is my list of three puppies on their way to the flight school academy for dogs:
Gliding Puppy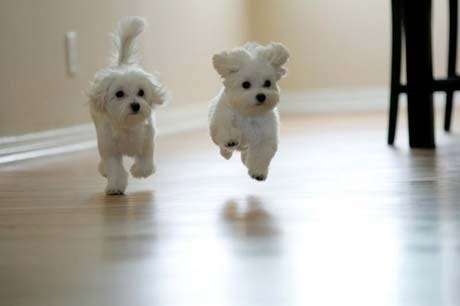 I love this photographer. I think I have another one of his pictures on my blog at my post How To Teach Your Puppy His Name. It's more of a glide then flight. I wonder if he can do that over water? Walk on Water that is?
This Lab Is About To Take Flight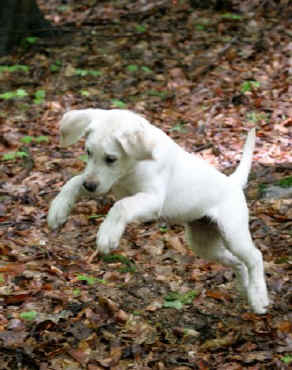 Is he on his way up or on his way down? Actually it looks like he's about to pounce on something just below the picture. Or maybe he's about to dive into a pool of water. It's hard to tell, but he's definitely airborne! This great looking yellow lab could be a future Guide Dog…you never know…
Flying Dachshund
Super Dachshund! I love the positioning of his tail and ears. I can hear the background theme music to Superman. He's off to rescue the Dachshund equivalent of Lois Lane!
I hope you enjoyed this weeks short list. If you have any great pictures of puppies in flight then please send them to me and I'll try to get them up on the site.
Top Picks For Our Puppies
Check out more of our favorites on our New Puppy Checklist.