Monday Mischief – March of Dimes
This post may contain affiliate links. We may earn money or products from the companies mentioned in this post.
Apache here!  Colby said he's opening his Puppy In Training blog up to guest blogging so Stetson, Linus and I decided that we want our own section especially since we heard some of our puppy pals have an entire blog to themselves!
Our pal Snoopy told us about Monday Mischief and since we like getting into mischief on the weekends we decided to join the party!
March of Dimes And Puppies In Training!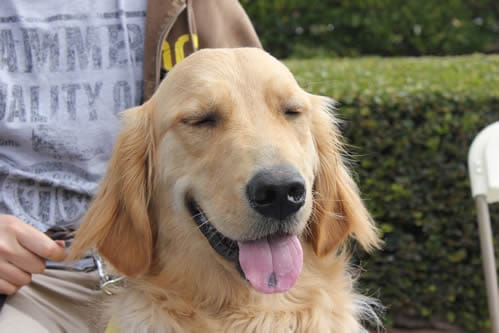 Colby told me that there's an event called March of Dimes March For Babies, where generous people help raise money that helps support programs in their community that help moms have healthy, full-term pregnancies. And it funds research to find answers to the problems that threaten our babies.
I immediately said we should help support this cause and volunteer at the Guide Dogs of America booth…plus with all the kids I was sure to sneak a lot of free pets. 🙂
There was a lot of activity going on at the March of Dimes, but I didn't mind because just like I thought a bunch of kids wanted to pet me and people thought I was some kind of celebrity because everyone wanted to take a picture with me…or maybe it's just my rugged good looks 🙂
Linus, Stetson, and Apache write a guest post every Monday called "Monday Mischief", where they talk about their mischief, antics, and adventures from the past weekend.
What does your dog(s) do on the weekend?
This Blog Hop is brought to you by Alfie's Blog, Snoopy's Dog Blog, My Brown Newfies and Luna, A Dog's Life and you can read more about how to link up here.
Top Picks For Our Puppies
Check out more of our favorites on our New Puppy Checklist.