Wordless Wednesday – Pensive Puppy
This post may contain affiliate links. We may earn money or products from the companies mentioned in this post.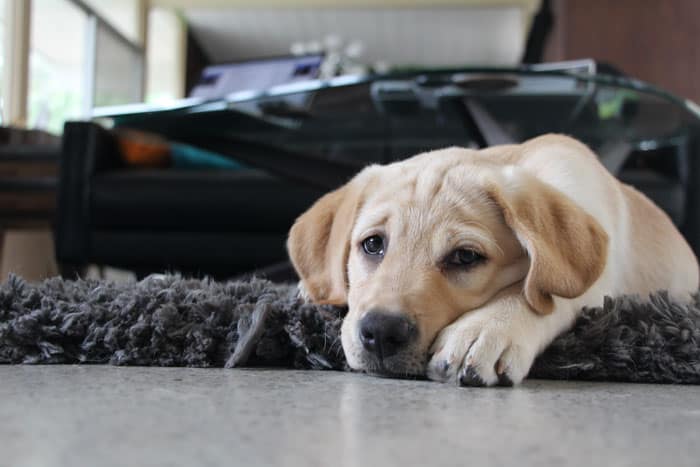 D: "You're crabby today."
F: "I'm not crabby, I'm pensive."
Who can guess what movie that quote is from?  No cheating, no using Google.  Off the top of your head.  It's kind of an obscure movie and I'm not real sure why it's stuck in my head for all these years.
Pensive
dreamily or wistfully thoughtful.
expressing or revealing thoughtfulness, usually marked by some sadness
A little bit of trivia:
This movie came out during my first year of college in 1991.
I saw it at our on campus movie theater called Gallagher Theater.
I didn't have a dog or puppy during my first year living on campus in the dorms 🙁
What were you guys doing in 1991?  I'd love to hear something specific you remember (preferably about dogs and puppies) back in 1991.  Tell us your thoughts in the comment section below.
Top Picks For Our Puppies
Check out more of our favorites on our New Puppy Checklist.