This post may contain affiliate links. We may earn money or products from the companies mentioned in this post.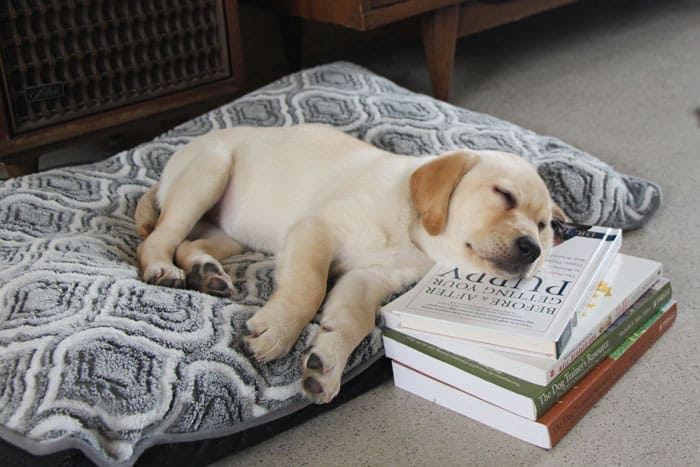 Over the years I've accumulated many, many online and offline resources to help me along my journey raising and training guide and service dog puppies.
Until today I've collected these resources in a rag tag sort of way with links here and there throughout the blog, bookmarks in my browsers (scattered through Safari, Chrome, Firefox, and probably a few stuck in IE somewhere), email archives, of course my rss feed reader (currently using feedly), books, apps and of course handwritten in my notebook.
Today is the day I decided to organize my wealth of outside resources into one blog page (maybe more depending on how out of hand this gets).  So check out my awesome puppy in training resource list…if you dare…
Assistance Dog Resources
Therapy Dogs
Top Picks For Our Puppies
Check out more of our favorites on our New Puppy Checklist.