We have over 400 articles posted on the Puppy In Training Blog and it is absolutely littered with Puppy Training Tips.  If you're looking for the latest and greatest tips then you've come to the right place.  This is where we organized our very best Puppy Training Tips across the blog.  So take a peek at some of our favorite Puppy Training Tips.
Puppy Training Tips
Train Your Dog Like A Guide Dog – Have you ever wanted to raise a guide dog puppy? Learn to raise your dog like a guide dog puppy raiser!
How Much Should I Feed My Puppy – I get asked this question all the time and my advise is not to follow the directions on the bag.  Check out my article instead.
What's Different About Guide Dog Puppies – A list of some of the differences when raising a guide dog puppy vs a regular puppy.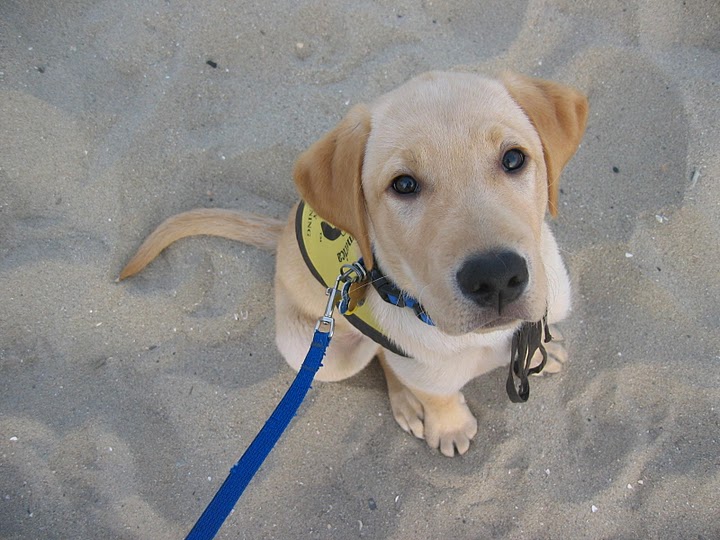 Earthquake Safety For Pets – With all the recent natural and unnatural disasters we decided it was important to come up with a list of earthquake safety tips.
Dog Safety Tips For The Fourth Of July – Every fourth of July dogs get lost.  Many dogs are fearful of fireworks including my aussie mix, Linus.  Here are some tips…
Dog Halloween Safety Tips – Some puppies can be frightened around Halloween and lets not forgot all the deadly chocolate that's around this holiday…
If you're looking for more Puppy Training Tips then check out our archive or try using our search box in the upper right hand corner.  We'll continue to add to this list as time goes on so make sure you check back frequently.  If you have any puppy training tips you'd like to share or if you have any questions please leave us a message in the comment section below.