Wellness Core to Complete Health Grain Free – How To Change Dog Food #GrainFreeForMe
This post may contain affiliate links. We may earn money or products from the companies mentioned in this post.
This post is sponsored by Wellness® Natural Pet Food and the BlogPaws® Pet Influencer Network™. I am being compensated to help share Wellness Grain Free options, but we only share information we feel is relevant to our readers. Wellness is not responsible for the content of this article.
We were excited to hear that Wellness® is now offering a grain free option with their baseline product line Wellness Complete Health™ Dog Food. We were already happy customers of the Wellness Core® Grain Free line of dog food as we believe transitioning to the Wellness Grain Free product helped Stetson with his skin allergies.
After we had a chance to research the new reinvented line of Wellness Complete Health we began putting a game plan together for changing Archer to a new dog food.
How To Change Dog Food
We've had a lot of experience transitioning our puppies to different dog foods. We have some general guidelines we'd like to outline for you, but don't take this as hard rules (be flexible) as we've noticed that every puppy is different when it comes to stomach sensitivity and how they will react to changing foods.
Before you transition to a new dog food make sure you have enough of your current food to feed your puppy for the next 7 days. The basic premise is you want to switch foods gradually by mixing a small amount of the new food with the current food. Over 6-8 days slowly increase the amount of new food while decreasing the amount of current food until you eventually are feeding only the new food.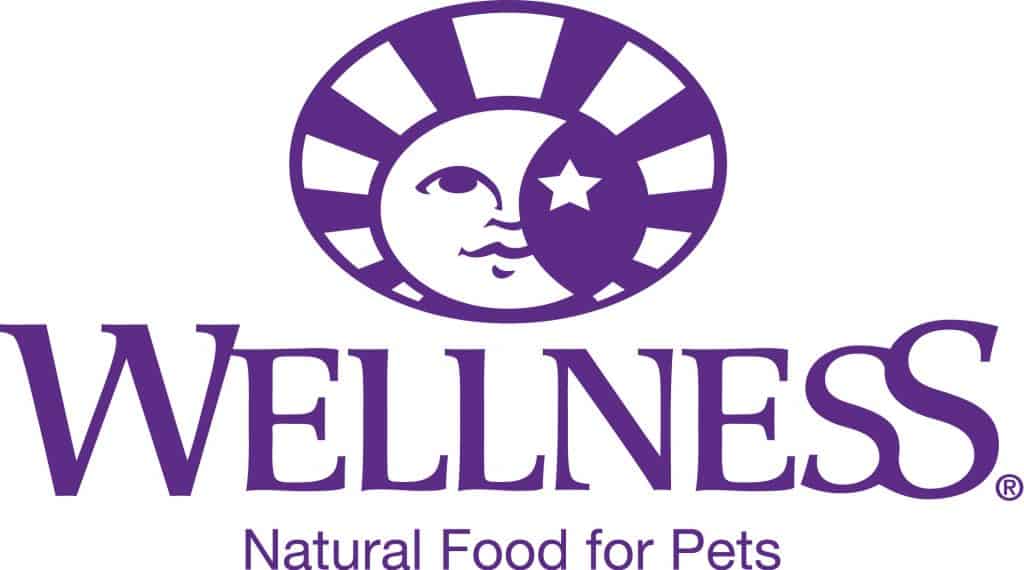 Here was the feeding schedule I laid out for Archer who was eating 2 cups of Wellness Core Grain Free 2x a day.
This was our projected per meal servings:
Day 1 & 2: 1.5 cups Wellness Core + 0.5 cups Wellness Complete Health
Day 3 & 4: 1 cup Wellness Core + 1 cup Wellness Complete Health
Day 5 & 6: 0.5 cups Wellness Core + 1.5 cups Wellness Complete Health
Day 7: 2 cups Wellness Complete Health Grain Free Dog Food!
Be prepared to improvise as some dogs can transition to new foods quicker while others may take longer as we saw when changing Archer's dog food.
Archer's Experience Going From Wellness Core to Wellness Complete Health Dog Food
We were moving Archer from Wellness Core Grain Free Dog Food to the new reinvented Wellness Complete Health Grain Free Dog food and because this was two foods from the same brand we were hoping for an easy transition.  Wellness also touts a combination of healthy fiber, chicory root extract and probiotics in their food which helps support healthy digestion.  We followed the guidelines outlined above, but unfortunately it didn't go exactly as planned.
We fed Archer 0.5 cups of Complete Health and 1.5 cups of Core for his first meal, but it resulted in soft poops. We didn't want things to worsen going into the evening so we changed our plan and gave Archer a quarter cup of Complete Health and one and a three quarter cups of Core. This worked much better and Archer had a nice solid poop that evening.
Instead of following the above guideline which had worked for most of our past puppies we scrapped the game plan, improvised, and slowed down our transition to Wellness Complete Health Grain Free. Slowing down the transition worked much better and after about 8-10 days Archer was doing great with his new food.
Archer is now happily eating Wellness Complete Health Grain Free Dog Food and our other pup's are currently still eating Wellness Core Grain Free. Does your puppy eat grain free recipes? Tell us about your dogs and the food they eat in the comment section below.
The Wellness Complete Health Line of dog food and Wellness Core Grain Free can be purchased at your local PetSmart. Wellness has given us a $3.00 off coupon for our readers.
Follow Wellness in social media at:
Call to Action:
Does your pet eat grain-free recipes? Post a pic of you & your pet using #GrainFreeForMe!
This is a sponsored conversation written by me on behalf of Wellness® Natural Pet Food. The opinions and text are all mine.
Comments submitted may be displayed on other websites owned by the sponsoring brand.
Top Picks For Our Puppies
Check out more of our favorites on our New Puppy Checklist.