The Winner of The Cesar Millan Mastering Leadership DVD Series
This post may contain affiliate links. We may earn money or products from the companies mentioned in this post.
And the winner of the Cesar Millan Mastering Leadership DVD Series is….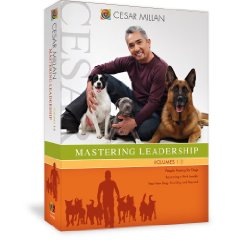 Sorry all, I was supposed to have this done early in the month, but unfortunately the new year has been keeping me busy.  The contest ran during the month of December and all you had to do was add a meaningful comment on the website.  I removed some commentors from the competition because I didn't consider they're comments meaningful (as  mentioned "Nice Post" just doesn't cut it).
We had a relatively small list of contestants (18 total).  I used Random.org to randomize everyone's name and the person in the number 1 position is the winner.  Here's a screen shot of the results:
Congratulations to Colleen the winner of the Cesar Millan Mastering Leadership DVD.  Colleen has her own blog and you can check out her adventures and excitement with her dog Luna at http://www.colleenkatana.com.
If you didn't win the DVD set you can purchase it through amazon.com at the following link: Cesar Millan's Mastering Leadership DVD Set
Thanks everyone for entering the contest and stay tuned for more Puppy In Training contests in the coming months.
Top Picks For Our Puppies
Check out more of our favorites on our New Puppy Checklist.