ComfortFlex Sport Harness Giveaway
This post may contain affiliate links. We may earn money or products from the companies mentioned in this post.
A few weeks back I started a series of posts for the ComfortFlex Sport Harness and also announced that I'd be giving away a harness to one lucky person.  Here are links to the 3 harness review blog posts:
ComfortFlex Harness – In For Review
ComfortFlex Harness Review – Putting It To The Test
ComfortFlex Harness Video Review
Thank you everyone for entering the contest by leaving comments on the ComfortFlex Harness review posts.  Unfortunately, there can be only one winner and many of you have left great comments and reasons for wanting/needing one of these great dog harnesses.
I used Random.org to choose one of the comments from the first 2 blog posts and the number that came up was 2.  Here's a screen shot of the random.org website: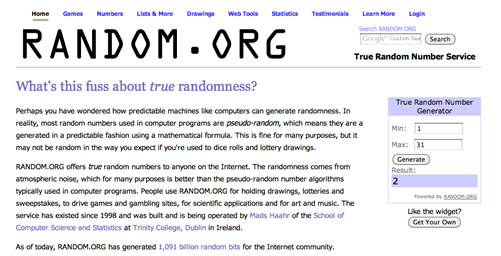 The second comment on the first harness review post belongs to….drumroll…..Dawn. I will be contacting Dawn via email to let her know that she has won the ComfortFlex Sport Harness.  Congratulations Dawn!
One last thing.  I actually received 2 blue ComfortFlex Sport Harnesses in the mail one was a Medium/Large that fit my Aussie mix, Linus perfectly.  The other was a Medium which was a little small for Linus and won't fit any of my other dogs.  The Medium harness fits a girth of 24″-28″.  Take a look at the first ComfortFlex Harness Review post if you don't know how to measure girth.
I'm going to give away this harness as well.  To win the Medium, Blue ComfortFlex Sport Harness you must follow these rules:
The harness must fit your dog
You must live in the United States in the lower 48 states
Go to my ComfortFlex Harness Video Review and watch the video
After you watch the video answer the following questions by commenting on the video review page:

What breed is your dog?
What is your dog's girth? Check my first ComfortFlex Harness Review post if you don't know how to measure girth.
Tell me 1 thing you learned about the ComfortFlex Sport Harness in the video review.

That's it!
I anticipate there will be very few people entering this contest so if you meet all the criteria listed above then you stand a great chance of winning this blue ComfortFlex Sport Harness.  I'm going to give everyone 1 week until March 12th to enter this contest.  If no one enters then I'll donate the harness to one of our local dog rescues.
Congratulations again to Dawn on winning the ComfortFlex Sport Harness!
If you have any questions or comments about the ComfortFlex Harness then please leave us a comment in the comment section below.
Top Picks For Our Puppies
Check out more of our favorites on our New Puppy Checklist.