Lessons From Marley & Me Part 2 – Naming Your Dog
This post may contain affiliate links. We may earn money or products from the companies mentioned in this post.
I'm only on chapter 2 of Marley & Me and already I feel like I should post another article about the book. Chapter 2 covers the ever important decision of what to name your dog. Of course this will effect both you and your dog for hopefully the next 10, 15, or 20 years of your lives.
Here's a little information on how John Grogan and his wife came up with the name Marley. I also wrote a short bit on Guide Dog Puppy Naming and how I named my shelter dog. Finally, I added a short section on hints for foster puppy raisers on naming a litter of puppies (works for any litter of puppies).
If you haven't already take a look at Part 1 of my writings on Marley & Me:
Marley And Me Part 1 – The Perfect Dog and Buying Puppies
Bob Marley
After choosing a puppy (they have to wait a few weeks before the pup is old enough to come home) Grogan and his wife begin arguing about what to name their puppy on the drive home. After listening to the soothing reggae music of Bob Marley they both simultaneously come up with the name Marley for their new puppy. I happen to think that is a great name for a dog and may use that some time in the future (I'm a fan of Bob Marley myself).
A quick aside: I was watching the movie I Am Legend
the other day and Will Smith's character in the movie explains that he named his daughter "Marley" after the legendary singer Bob Marley. I must say that is an interesting, but cute name for a little girl. By the way, do you think the title of the move "I Am Legend
" has a heavy Bob Marley influence as well?
Guide Dog Puppy Names
When I first got involved with Guide Dogs of America I wasn't sure if the school would name the puppy or if I would have the opportunity to name him. Every Guide Dog school is different, but at Guide Dogs of America you get to name your own puppy. There are a few guidelines:
Each litter is assigned a letter from the alphabet. For instance my puppy came from the "S" litter and therefore his name had to start with the letter "S"
Your puppy cannot have the same name as one of the existing active guide dogs or puppy's in training.
You have to get final approval from the Puppy Program Manager at GDA.
***they discourage you from using extremely common names.
There were 5 puppies in the "S" litter:
Stetson – my puppy
Stuart
Skylar
Salem
Sukie
Four out of the five puppies were black labs and one was a yellow lab just like Marley. By the way, congratulations to Stuart who I saw won the puppy trials for his age bracket at the GDA Open house last summer.
Where Does The Name Stetson Come From?
Everyone seems to like the name Stetson and often wonder why and how I came up with that name. Stetson is a type of hat (cowboy) and also there is a cologne name Stetson. Well, a few years ago my cousin was dating this guy who happened to be in the Stetson cologne commercials. We always called him the "Stetson" man. For some reason that stuck in my head and when it came time to name my puppy I thought Stetson would be a cool name.
***the new Stetson man (last I saw) was Matthew McConaughey.
Shelter Dog Puppy Names
I had no idea what to name my puppy when bringing him home from the Carson shelter. Of course there are no rules when naming your shelter puppy and after bouncing a few names around with my ex-girlfriend we had three we liked: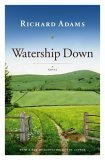 Linus came from the Peanuts (you know…Linus and Lucy, Charlie Brown…) cartoon strip. Fiver was a name I read about in the Richard Adams book Watership Down.
In the book Watership Down Fiver got his name because he was the fifth in the litter and the runt.
I liked the name Fiver because the animal shelter said their were five in the litter and the puppy I chose was the runt. Finally, my ex-girlfriend came up with the name Max…she said he just looked like a "Max". We went ahead and stuck with the name Linus and I must say he really does look like a Linus (he even has his own blue blanket).
Fostering and Puppy Names
If you are interested in fostering puppies then you will have the chance to name several puppies at the same time. My suggestion for naming litters of puppies…think of a movie or book that you enjoy and name them after the characters in the book/movie. For instance, are you a bit of a geek and are fostering a litter of nine puppies. Why not name the puppies after the nine in the Fellowship of the Ring The Lord of the Rings: Frodo, Merry, Pippin, Samwise, Aragorn, Boromir, Legolas, Gandalf, and Gimli.
Usually after foster puppies are adopted their names are changed by their new forever owners anyways.
Puppy Name Resources
Here are a few links on puppy/dog names:
http://www.puppy-names.com/
I'd love to hear what you think? Do you have any plans to name a new puppy?
Top Picks For Our Puppies
Check out more of our favorites on our New Puppy Checklist.