It's Official…Adelle Is A Service Dog!
This post may contain affiliate links. We may earn money or products from the companies mentioned in this post.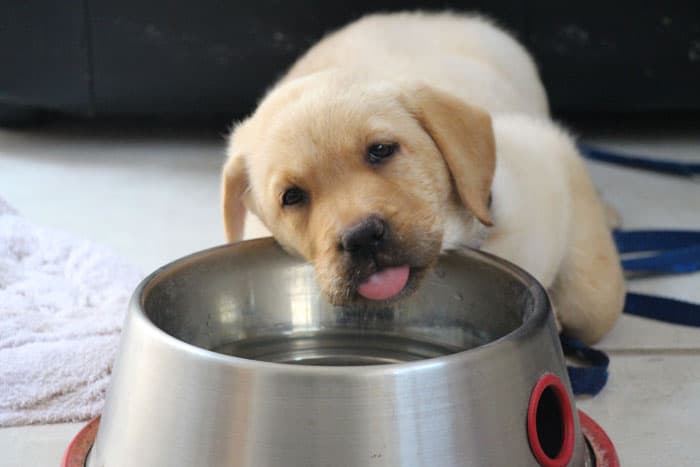 All the hard work we put into raising and training Adelle is finally paying off.  We worked with her for nearly two years in preparation for her career as a service dog.  The socialization at hockey games, movie theaters, grocery stores, shopping malls, and department stores.  The countless hours of obedience classes at CST, PetSmart, Parks and Recreation. And finally the hard work we put into potty training and teaching good house manners.  Yep, to quote Darth Vader: "Your skills are complete!"  Nope, part of her training wasn't to construct a new lightsaber.  And yes, I am a super nerd!
Adelle Is Officially A Service Dog!
Adelle's status as a Service Dog has been official for a couple months, but it's really, really official in 2 weekends when we see Adelle and her new partner for the first time at the Canine Support Teams graduation in Murrieta, CA. In fact, it's the first time we will get to see Adelle in over a year. Why you ask? Adelle has been honing her skills at the women's correctional facility. As part of the inmates rehabilitation some are allowed to complete the advanced training portion for service dogs like Adelle. It's truly a win-win for inmates and service dogs.
Adelle was matched with a paraplegic veteran who we will meet for the first time in about 10 days! I'm so excited to see my little baby again and meet her new partner!  I wonder if Adelle will recognize me.  I'm going to say yes based on Dublin's reaction when I saw him at his graduation several years ago.  Take a peek at Dublin's reaction at the guide dog graduation:
I'm not planning on having a video of Adelle and I at graduation…or maybe I should?  We'll at least have a few good photos of our little girl!
That's it for today folks. Have any of you raised a guide or service dog puppy? What was his/her reaction at graduation?  I'd love to hear about your experiences in the comment section below.
Top Picks For Our Puppies
Check out more of our favorites on our New Puppy Checklist.